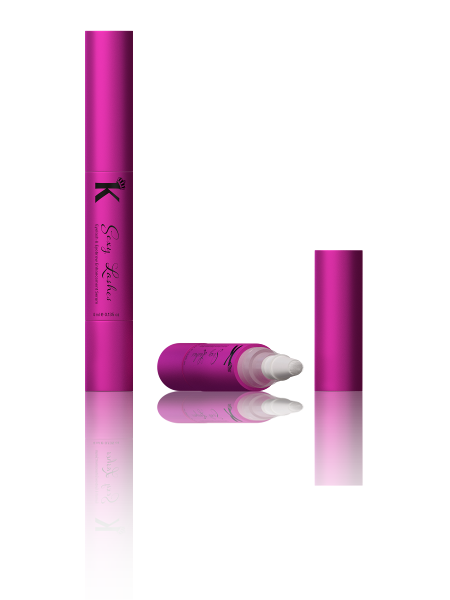 Sexy Lashes

Sexy Lashes is the strongest formulation on the market for increasing the thickness and length of your eyelashes and eyebrows. Within 6 weeks of daily use you will see an increase in the thickness and length of your lashes or brows by 72%. It's a safe and effective formula for all age groups.

Sexy Lashes works by significantly stimulating the keratin gene in the anagen stage (kRT3, kRT4, KRTHP 1.5, KRTHB1, 2, and 4), thus promoting hair growth.

Now enjoy 25% more serum in each applicator!
Active Ingredients
| | |
| --- | --- |
| AHK-Cu peptide-copper complex | Custom synthesized high-potency peptides to promote natural eyelash growth. |
| Allantoin | Promotes healthy hair growth |
| Myristoyl Hexapeptide -16, Myristoyl Tetrapeptide-12, Myristoyl Pentapeptide-17 | Custom synthesized high-potency peptides to promote natural eyelash growth. |
| Laurocapram | The most advanced skin penetrator (Laurocapram) to infuse Vitamins and minerals to the follicles (B3, B5, B6, B7, and Zinc) |
| Panthenol | Hydration |
| Polyethylene glycol | Carrier liquid |
| Sodium Hyluronate | Hydration |
| Biotin | Vitamin B7 promoting hair growth |
| Water | Carrier liquid |